All successful stories begin with an online presence
ANALYTICS & STRATEGY
The first step in any web design project is the choice of the website structure, based on your activity.
UNIQUE DESIGN
We build personalised, optimised and easy to use websites, lading pages and online shops.
RELEVANT CONTENT
We carefully chose every word, graphic element and image in such way that your website will have a strong impact.
You will gain more than a website. With our partnership we offer you:
The most efficient way of being present online
An relationship based on gains for both sides
Quick delivery time, between 2 and 4 weeks
Guaranteed satisfaction or we return your money
An unique online experience for your potential customers
Periodic maintenance and technical support after finishing the project
Solutions for optimisation of the conversion rate
Efficient online marketing and branding solutions
Platforms, programming languages and tools used in our work
We offer your clients additional reasons to trust you
We are an web design agency that works different. We work only with  detailed informations about your business and targeted public, which we then transform into concepts and solutions meant to bring more customers to you.
We are not making any compromises. We are not working with vague  assumptions. We emphasize on quality and we are building friendly interfaces, easy to use and administrate. We are always looking for the best methods to extend your brand in the online environment.
We will chose together the best solutions for your company
LANDING PAGE
We use UI and UX elements to build landing pages with a high conversion rate.
PRESENTATION WEBSITE
We build optimized websites that are not only looking good on any device, they are convincing the visitors to become clients.
ONLINE SHOP
We ensure the best visibility of your products by creating an online shop that will bring you sales in only 3 clicks.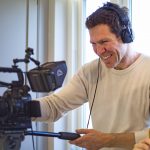 "Working with the developers to create our new website was an extremely smooth and enjoyable process and we are delighted with the end result."
James W.
Founder at OutThere Films
Frequently asked questions
What is the minimum duration of a project?
Having all the data required, your project can be finished in 2 weeks.
Who has the copyrights on the content you created?
You do, always. The copyrights are yours after signing the contract.
What are the costs for building a website?
We don't have standard prices. We analyse all the details of your project and we will give you an optimised offer.
Do you offer copywriting services?
We have a partnership with a specialised company in copywriting and we can add this service as well, if needed.
You are either satisfied by the result or you get full refund. Regardless of the situation, your gain is guaranteed.