All successful stories begin with an online presence
Authentic concepts
Everything starts with an idea... we will identify it after a detailed analyse of your business, audience and vision.
Visual identity
We will bring your brand to life with the creation and implementation of the right visual elements, logo, colours and text.
Personalised design
You can count on us for the design of the website, online visual materials and the graphic of your offline materials.
Tell us who you are and talk about your dreams. We will bring them to life using:
Original ideas and graphic concepts
A logo design that will represent you
Responsive and modern website design
Graphic designs for your online materials
Graphic design for printing
Copywriting for the graphic materials
The choice of the right fonts, tonality and colours
A new voice for your brand
We are working with different tools and software programs:
The first impression matters... and it lasts
When you are entering for the first time in a room full of people that don't know you, they are forming an impression about you in less than three seconds.
It works the same for brands. With every word or visual material that you promote, the consumers are making an impression about your brand  that is hard to change.
This is why you need a powerful voice and a strong image so you can be different on the market in a good way. This is where we step in.
Solutions meant to transform your business into a brand
Graphic concepts
We analyse, discuss, think and implement. This is how we build the concept of the best visual identity of your business.
Design for online materials
We implement the concept and then we adapt it for your online materials, starting from the website to banners and emails.
Design of the offline materials
Based on the initial concept, we create your offline materials - posters, wrappings, catalogs and brochures.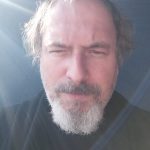 "When we started the project i was thinking that i have enough knowledge to introduce myself into the online environment, given the fact that i  am a photographer and designer for quite a while now. After an hour of talking with these guys i realised that their ideas will bring a very  good touch to my project. I was not disappointed and we still have a very good collaboration."
Radu Bricioc
Co-Founder at BlackCat Studio
Frequently asked questions
What is your working procedure?
The first step we are following is that we are sending you personalised questionnaires so we can gather the information we need. The second step is to start working: we offer and implement the concept.
Who has the copyrights on the content you created?
You do, always. The copyrights are yours after signing the contract.
Are you building websites or online shops?
Of course. We are developing websites, landing pages and online shops for different platforms, based on your needs.
What are the costs for your branding services?
We don't have standard prices. We analyse all the details of your project and we will give you an personalised offer.
Are you having additional charges for extra modifications?
In 99% of the situations, it won't be the chase. We are making a detailed analysis of your activity domain and we are not implementing any ideas without your approval.
In less than 3 seconds, a possible customer is forming an opinion about your brand.