ADVANCED TARGETING
We'll make a detailed analysis about your targeted audience and your activity domain so we can place the ads where your potential customers are.
CONSTANT OPTIMISATION
We test, adapt and watch. We are connected to every campaign launched for you and we guarantee that it brings the best results.
ORIENTATION ON SALES
We are always planning new strategies on increasing your conversion rate and making the selling easier on your website.
We are handling PPC and email marketing campaigns that will provide you:
A strong presence on Facebook, Instagram, LinkedIn
An efficient positioning on Google, Gmail and YouTube
The possibility of promoting yourself for Waze users
Notoriety online through content marketing strategies
Qualified and active leads in your database
A professional image with a personalised design
More conversions. More clients. More gains.
Guaranteed gains or we return our fee
Instruments and platforms used in our activity
We take your business to a whole another level
We are more than an agency for online marketing. We are a various team formed of specialists in web design, web development, PPC Marketing, social media, email marketing and content creation, united under a single mission: raising you company sales.
We analyse the details of your project and we are planning together the solutions and the strategies you need so that you can get the best results at the lowest costs.
Our work is based on statistics, objectives and advanced instruments to constantly measure the efficiency of the campaigns and the content created.
The solutions any business needs, all in a single place
PPC MARKETING
We help you attract constant traffic on your sale pages with the help of Google Ads, Facebook Ads and many more.
EMAIL MARKETING
We apply the right strategies to fill your database with active subscribers to keep them close, ready to buy something.
CONTENT MARKETING
We pick the right words and place them where your audience is, to get their attention and bring them to your side.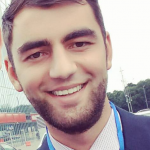 "Considering the fact that this was my first collaboration with the Brand Developer team, i was surprised by the way they talked to me and how the team brought my vision and ideas to life. They improved our ideas about how we should appear online. I strongly recommend a partnership with them!"
Alexandru Șpan
Founder at Stoney's
Frequently asked questions
How fast can i see the first results of the campaigns?
By the time we start our collaboration, we need about 3 weeks to analyse the situation, set the campaigns and launch the first ads before we can see the first results.
What is the contract's minimum duration?
Our services are meant for at least 60 days of collaboration. If you are not satisfied by the results and want to give up, we will return our fee.
Who has the copyrights on the content you created?
You do, always. The copyrights are yours after signing the contract.
Are you sending reports of the results?
Always. We are going to agree on how often you want these reports (weekly, monthly). You will get them on your email so you can be up to date with our activity.
Are you creating websites and graphic design?
Of course. At your request, we can offer the full service option: graphic designs, technical configuration and creativity of your landing-pages which we will then promote with campaigns.
What are your prices?
We don't have standard prices. We analyse all the details of your project and we will give you an personalised offer.
Leave your online marketing campaigns in our care. Just relax while we bring customers to your doorstep.